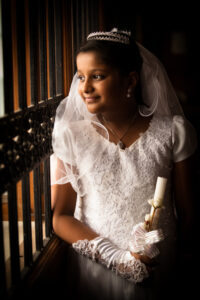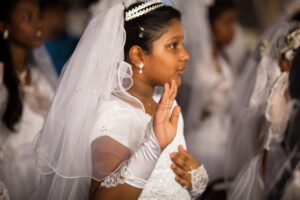 Capture the Most Precious Moments of Your Holy Communion with Professional Photography
Your Holy Communion is a special and significant event in your life, filled with love, joy, and happiness. This day marks the beginning of your spiritual journey and is a moment that you will cherish forever. And what better way to preserve those special moments than with stunning and timeless photographs?
At Holy Communion Photography, we specialize in capturing the essence of your Holy Communion through our professional photography services. Our team of experienced and skilled photographers understands the importance of this day and will work with you to create a personalized photography package that fits your needs and budget.
From candid shots of your family and friends to formal portraits with the priest, we will capture every moment of your Holy Communion with stunning detail and precision. Our photographers are trained to work with natural light, ensuring that your photographs are beautifully lit and showcase the true essence of the event.
Our photography services are not just about capturing beautiful images. They are about capturing the love, joy, and happiness that fill the room during your Holy Communion. These photographs will serve as a cherished memory for years to come, reminding you of the love and support of your family and friends on this special day.
At Holy Communion Photography, we offer a range of photography packages to suit your individual needs and preferences. Whether you are looking for a simple and elegant package or a more elaborate package with multiple photographers and custom prints, we have something for everyone.
Don't let this once-in-a-lifetime event pass by without capturing the memories. Contact us today to schedule your Holy Communion photography session and let us help you preserve this special day forever.
Click now to book our Holy Communion photography services and secure your memories for a lifetime!